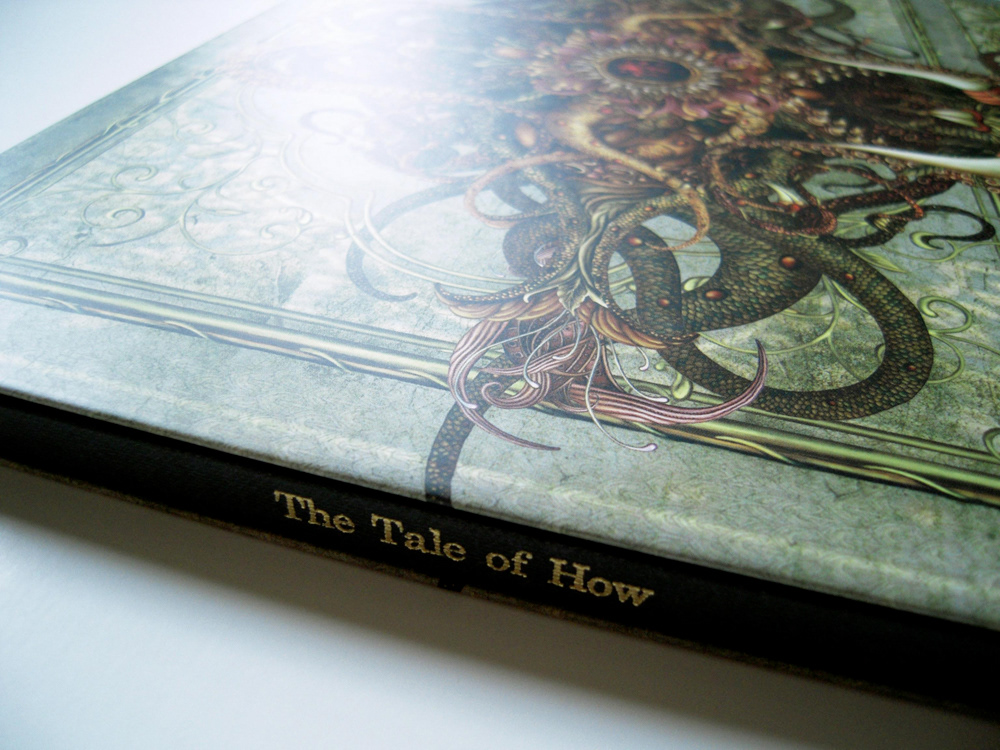 In "The Tale of How" we meet a giant octopus with a tree growing out of his head. His lonely pastime is to devour the innocent dodos who live in the tree. But when the dodos unite, and with the help of a little white mouse, escape the clutches of the terrible tentacled tyrant, the dodos sail off into the sunset on their mother, the tree.
This piece was a personal project which we self-funded and created in our own time, in the dark after-hours and the wee mornings. The initial illustrations were painted in Gouache and used as reference when it came to colouring all the additional elements in Photoshop. Every element was hand-drawn and our compositions were coloured and prepped in Photoshop. We knew we also wanted to publish a book, so in creating this piece, we kept all of these compositions as high res images. These PSD's were then prepped and taken into after-effects where they were comped and animated. We mixed in video footage of waves, clouds, ink effects and water aesthetics into the illustrations to add more texture and movement into the environment. The birds, mouse, tentacles and a few additional elements were modeled in 3D as well as textured and rendered in such a way that they mimicked the 2D drawings.
"The Tale of How" consists of a series of 13 prints, an art book, sculptures and a short animated film. The collectable books, prints and sculptures can all be purchased directly from us so inbox us for any inquiries.